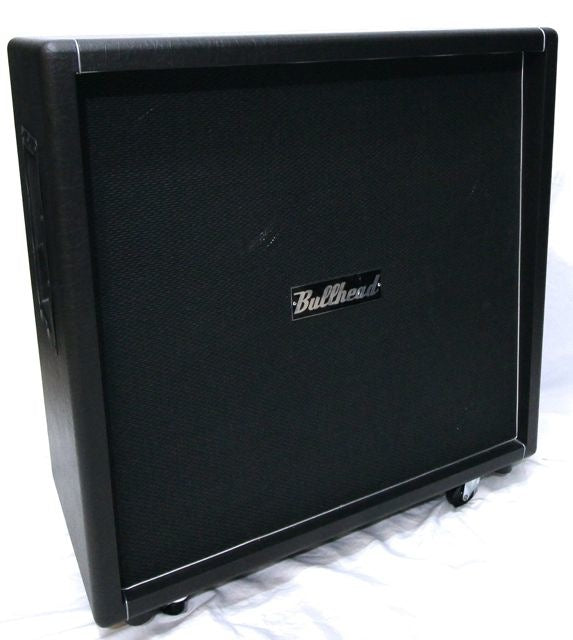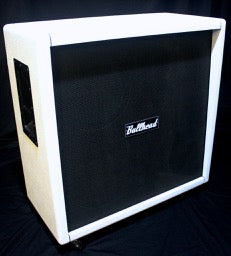 2021 Bullhead Amplification "Matador" "Scorpio" or "Paragon" 4x12 Cabinet
 Pick out a matching 4x12 cabinet to go with your new Bullhead amp, extend your current rig, or hell, just try something new.
Specs:
Tolex colors: Black/Black, Chilifire/Black, Arctic White/Black, Blonde/Wheat, Cocoa/Black
4x12 birch/finger-jointed cab loaded with Celestion Speakers
Scorpio 4x12: Vintage 30's/G12T75's (270W handling, 8Ohm)
Matador 4x12: Greenbacks (100W handling, 8Ohm)
Paragon 4x12: Creambacks (260W handling, 8Ohm)
Custom Options and wiring available.  Please inquire!
30" x 30" x 14"
If there are none in-stock, a custom shop order will be started to work on the assembly of your new 4x12. This listing and pricing is for the 4x12 Cabinet Only. For custom tolex options available, please choose "Custom 4x12" at checkout and we will reach out to you after the order is placed!
$999 (+ shipping) - Contact for Order Info