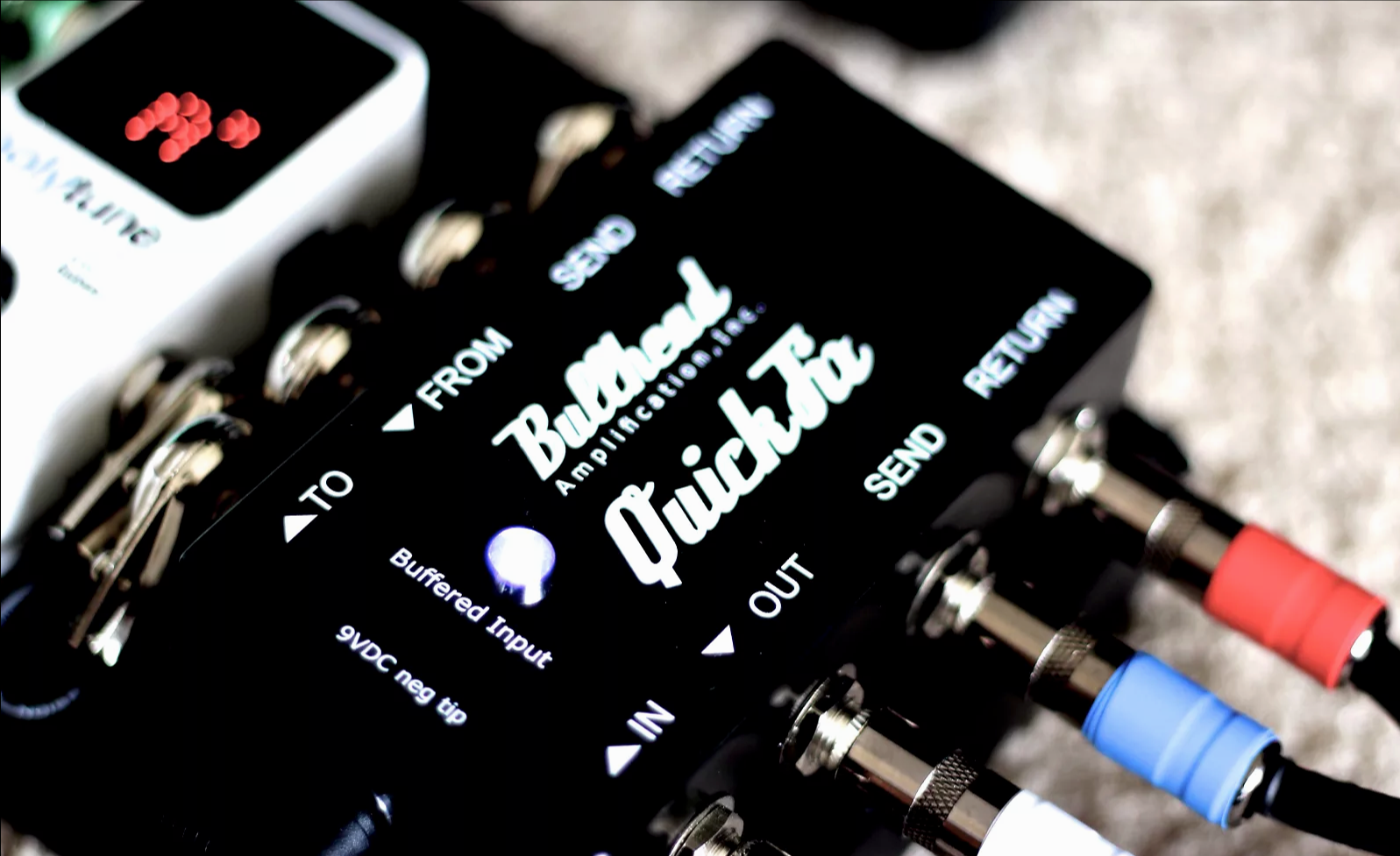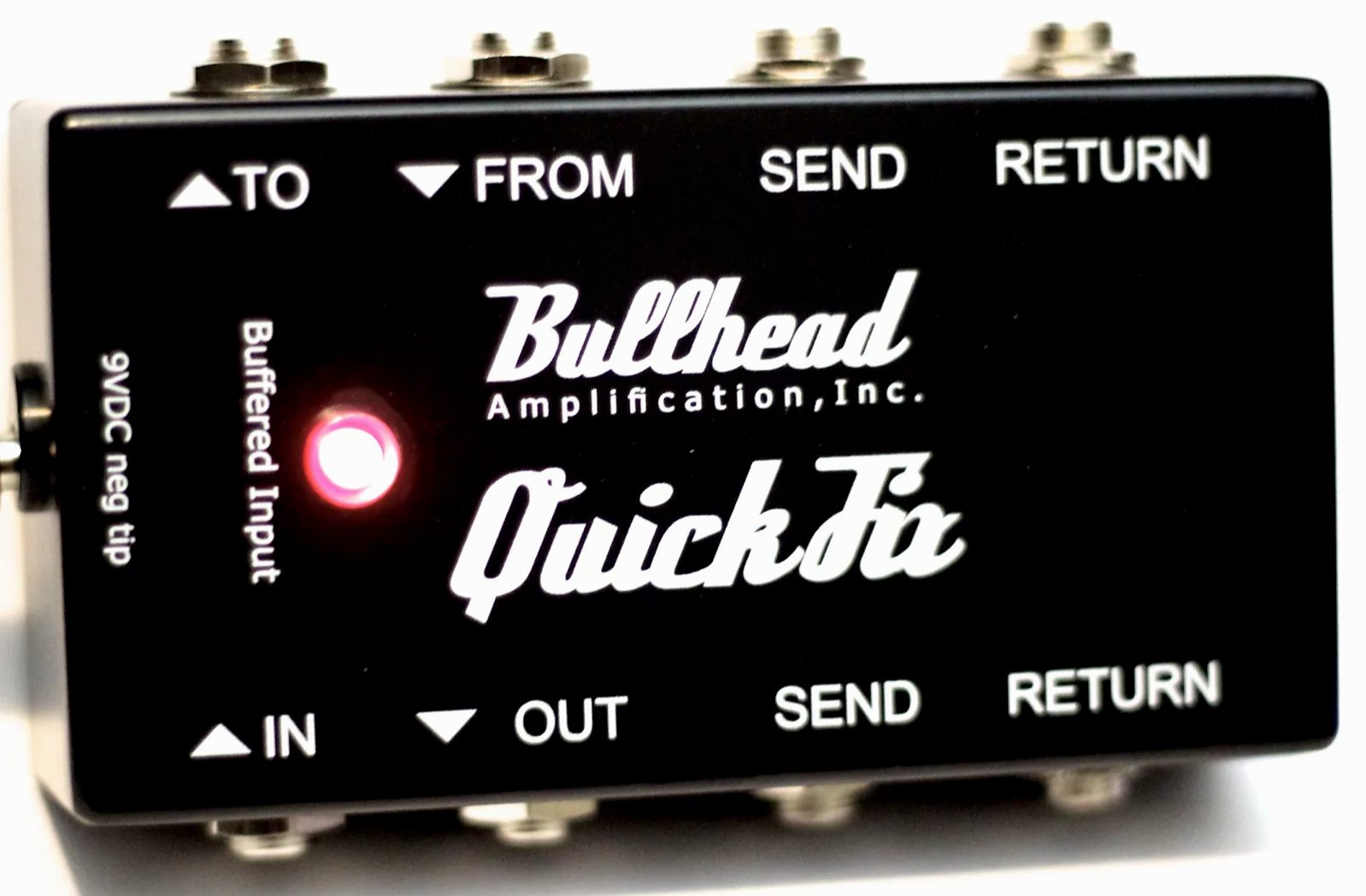 Bullhead Amplification Quick Fix
Introduced at Summer NAMM 2015, Bullhead Amplification's Quick Fix is a pedalboard solution to make set-ups and tear-downs faster, easier, and less cumbersome, while cleaning up your tone with a Mother Buffer circuit, which brightens up your tone (especially in a True Bypass pedalboard setup).

Only taking up a pedal's footprint on your board, there is a Mother Buffer circuit for your guitar input keeping your tone in tact and clean, output to your amp, and connections for your effects send/return.
Connect your dirt/wah/tuners as if you were putting them directly into the front of your amp. 

Connect your time-based effects such as reverbs/delays/chorus in the effects send & return loop separately from your guitar input loop.

Once configured on your board, you're done trying to figure out multiple plugging ins and outs ...it's already done for you and all plugs are now on one side of your board.